Best Cars for Dog Lovers
Best Cars for Dog Lovers
Posted on Thursday, October 19, 2017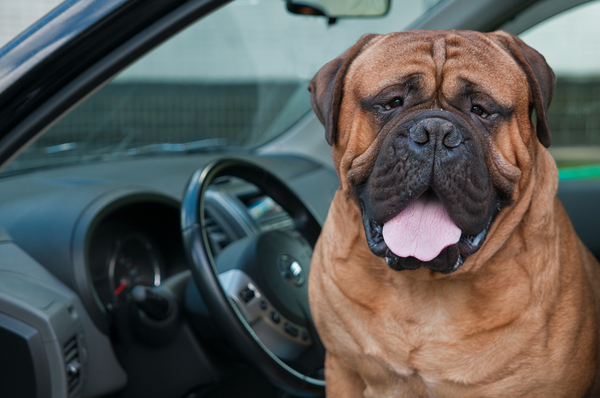 Is your pooch happy in your car?
Which car is best for your dog? If there is a pooch in the family, what he or she wants matters almost as much as what the rest of family desires. So which cars are best for hauling not just the two-legged family members, but the four-legged ones as well?
Honda Fit
The Fit hatchback is one of the most popular cars on city streets and much of what makes it city-friendly also makes it perfect for your pup. The low step makes getting in easy, and the hatch is also low enough for bigger dogs to climb in easily. With fold flat seats, you can fit in almost any dog comfortably, and even spare the upholstery. If you need a small zippy puphauler, the Fit is perfect.
Subaru Crosstrek
If you are taking your dog off-road, the Subaru Crosstrek will likely be his best ride. The Crosstrek is one of the best compact SUVs in its class, and especially notable for its ability to take a beating and leave pavement without feeling like a rough ride. It is also one of the roomier compact SUVs in the class, meaning there is room not just for your dog, but for the whole family.
Toyota Prius
If you are concerned about the environment and want a comfortable, roomy ride for you, your dog, and a few passengers, the Toyota Prius is highly dog-friendly. Most usefully, especially for the more sensitive pooches, is that it is one of the quietest rides out there, so if your dog is freaked out by loud motors or thunderstorms, he will be able to ride with a minimum of anxiety. It is also one of the most comfortable cars from any automaker, and the fuel savings definitely help make the price nicer.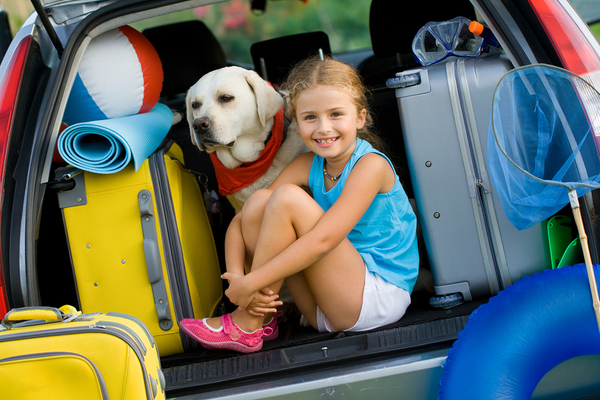 Buy a car that fits everyone in your family.
Volkswagen Tiguan
If you are thinking more of a full-fledged SUV, the Tiguan is increasingly becoming popular. It is not as fuel efficient as some, but it has plenty of room and just as much towing power, with 2,200 pounds easily hauled. Most useful for dog lovers is that it is designed with modification in mind, so installing after-market bits like a doggie safety belt or a backseat kennel are easier than with other cars. So, if you know you will need a lot of tools to install for your dog, the Tiguan should be on your shortlist.
Mazda 3
Whether you need a sedan or a hatchback, if you looking for an efficient, low-price car that can accommodate your dog, the Mazda 3 is ideal. Designed to get around both cities and suburbs and available in several configurations, the Mazda 3 is a flexible car that can fit both school trips and vet trips. If moving around a dog is part of your everyday life, and you need a car that can fit around that, the Mazda 3 will be an ideal choice.
Remember, buying a car should center around every member of the family. Balancing comfort, cost, room, features, and other factors can be more difficult than you might think, but with a little work, you can find a car that everyone in your family, fuzzy or not, loves. Ready to start? Look at the research from CarFoundMe.