BMW 3 Series vs. Infiniti Q50: What Are the Differences?
BMW 3 Series vs. Infiniti Q50: What Are the Differences?
Posted on Tuesday, December 27, 2016
The Infiniti Q50 has more power and options.
In the luxury market, it's difficult to think of a name better known than BMW. The German automaker has been turning out high-quality cars for decades, and the 3 series sports sedan is among its most popular. But the Infiniti Q50 is increasingly turning heads and luring in buyers. So what are the differences between the two?
Price
The main difference between the two, at least on paper, is what you'll pay for them. The Infiniti comes in at a generally lower price, starting at around $37,000, while BMW asks for a slightly higher price, coming in at $43,000. While car prices are always negotiable, of course, the wider the price gap between two models, the harder parity is to reach. But if they're both in your price range, what to look at next?
Engine
The 3 Series definitely wins on engine options. It comes with a number of options, from a three-cylinder engine, to a four-cylinder turbo diesel, to a hybrid, to even a six-cylinder option. The Infiniti Q50 has fewer options, but defaults to a V6, making it a bit more powerful than the 3 Series, and it does come in diesel, hybrid and electric form. So both generally have the options you're looking for, but the Infiniti Q50 will offer a bit more power.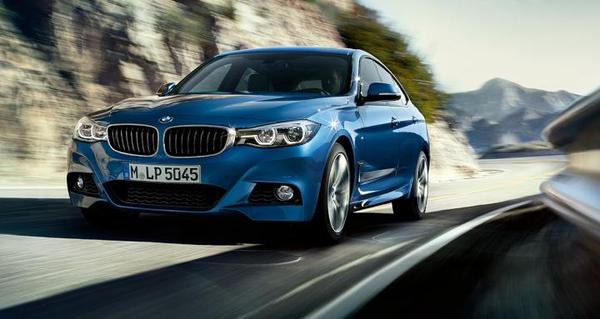 The BMW 3 Series has some advantages, but are they enough?
Fuel Economy
The BMW is the slightly greener machine when it comes to fuel cost, although both, frankly, could do much better. At 21 city and 32 highway, it isn't exactly the most fuel-efficient vehicle on the road, but it's still better than the Q50 at 20 city and 30 highway. That's likely not enough to make you feel a real difference in your wallet, and those considering these can likely afford the gas, but if you're a green buyer, that might make a difference.
Size
Part of the reason for the lower fuel economy is that the Infiniti is a slightly bigger car, with a 112 inch wheelbase to the BMW's 110, and an overall length of 188 inches to the BMW's 182. It's also a few pounds heavier. They are almost similar in width and height, though, so they both should fit in your garage.
Inside the cabin, the big difference is that the Infiniti has a couple of inches of leg room, and slightly more space for your shoulders. It also has an extra cubic half-foot of room in the trunk, which may not be enough to make a difference to you, but might be a factor.
Options
Both have plenty of modern features available, but the Infiniti has some features as a standard that are merely options on the BMW, like the back-up camera, remote trunk release, and satellite radio. That said, a lot of features are standard on both, so unless there's an absolute deal-breaker on the list for you, it likely won't make a difference.
In short, the BMW 3 Series and the Infiniti Q50 are very, very close together. The best way to get a sense of them is to test drive them. Want to see what they've got? Subscribe to get alerts on vehicles in your area.