Six Tips to Help You Sell Your Used Car
Six Tips to Help You Sell Your Used Car
Posted on Tuesday, November 14, 2017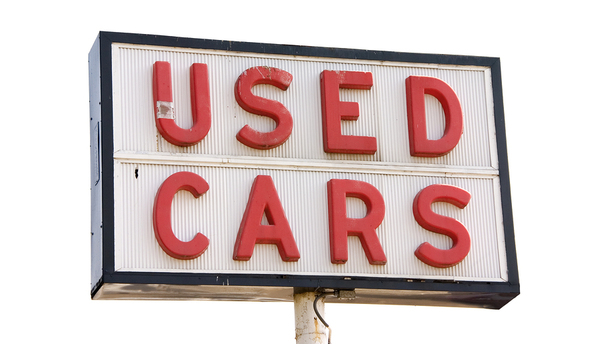 Selling a car does not have to involve a dealership.
How can you get the best value for your used car? Car owners, at some point, have a car they need to sell online, trade in for the best value, or otherwise turn into money. It can a tricky process, but it does not have to be if you have a plan.
Do some research. Get a sense of what the Kelley Blue Book value of your car is, and do not hesitate to scan the local car classified and online sales sites to see what cars like yours are fetching. Keep in mind you are extremely unlikely to get the blue book value no matter how great your car is, but that does not mean you cannot set a reasonable price.
Make sure all the routine maintenance is done. Cars are worth more when the new owner will not have to take them to the shop right away, so take a moment to make sure all the recalls have been fulfilled, all the repairs milestones have been hit, and that your car is in good shape. Check the fluids, clean the engine cover, fill the tires, and give it a look over for any problems that may turn up under a typical inspection. Fix any obvious problems you find.
Give it a thorough cleaning. Nobody wants to find decade-old popcorn kernels between the seats. So, give your used car a makeover. Wash and wax the exterior, vacuum out and shampoo the interior as needed, clean the detritus of driving out of the trunk, use tire black or cleaner to give the tires a nice look, and make it look as new as possible.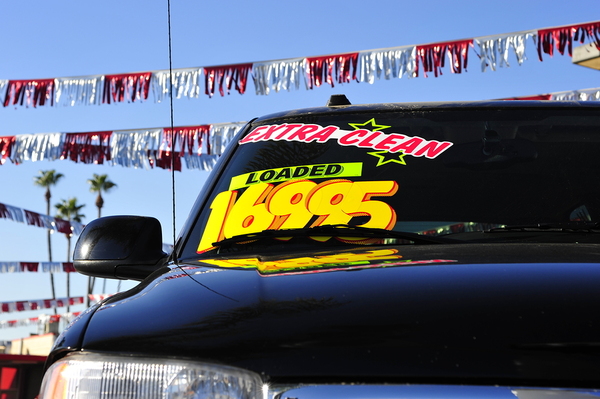 You can sell your car without the fringe and salespeople.
Take as many clearly lit photos as possible, with the nicest camera you have. Put yourself in the shoes of someone shopping for a car online. This is a complicated process for anyone, and the more visual information the potential buyer has, the more comfortable your customer feels. Do not hide problems, either. If a part is missing and you cannot replace it, if there is a scratch in the paint you cannot buff out, or some other problem, be upfront about it. Giving the impression of dishonest dealing will make your car hard to sell.
Write an upbeat, but honest, ad. Familiarize yourself with your state's advertising laws and the requirements of the site on which you are posting an ad, and write within those requirements. Be upfront about important data like mileage, recent repairs, and other factors about which you will be asked. Also be clear that, for a private sale, you will be selling the car "as is." Make clear in advance what you will and will not accept as payment, and familiarize yourself with common scams.
Set aside blocks of time and be ready to work with the people who contact you. It can be tough for people to get out to visit to see a car, so you should keep a weekend or two aside to help.
Selling any used car is not the easiest process, but with a little elbow grease and some savvy advertising, you can get your used car out of your driveway. When you are set to sell, read the research from CarFoundMe to ensure your sale is easy and profitable.