The Five Best Cars for Drivers Who Need Space
The Five Best Cars for Drivers Who Need Space
Posted on Thursday, April 26, 2018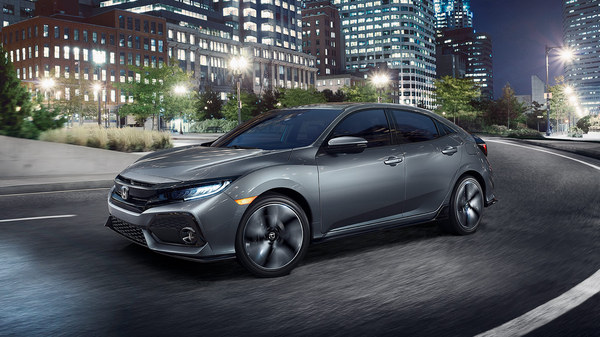 You'd be surprised how much space is in a "small" car.
When we drive, we like space. But since we can't drive in a Winnebago everywhere, we have to strike a balance between cars that have plenty of room inside and cars that can actually fit in a parking space. If you want as much space as possible, while taking up as little room as possible on the road, here are your best five options.
Honda Civic
The Civic is one of the most beloved cars on the road, balancing almost perfectly the demands of drivers between space, efficiency, and being fun to take on the road. The Civic hatchback, in particular, almost feels like it's bigger on the inside, with a roomy cargo area that can easily be expanded, thanks in part to a few tricks Honda has learned from the Civic's little brother, the Honda Fit. If you need a well-rounded car that can haul a family or a group of friends and also do an IKEA run, the Civic fits the bill.
Jeep Renegade
SUVs, even "compact" SUVs, aren't noted for their slender size. But the Jeep Renegade manages to pack all the cabin room and features of an SUV into a much smaller package than you might expect. The cargo space has tons of room, and the cabin can comfortably seat five. It's even got some great gas mileage. So if you want a little more power behind the wheel or a manual transmission, go with the Renegade.
Dodge Dart
The Dodge Dart is a small car built for having fun. The trunk space is nothing to write home about, although it can handle all but the most intense grocery runs, but where it really stands out is the roominess of the seats, which are among the best in its class. If your car is going to be taking you and your friends out on the town on a regular basis, the Dart will ensure everyone gets there comfortably and with style.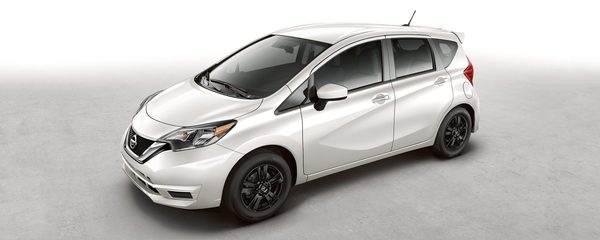 A hatchback can offer a lot of room for a nice price.
Nissan Versa Note
The Nissan Versa is a nice little sedan, but if you want all the fun and quality of the Versa with more space, then get the Versa Note, which is the hatchback version. In fact, the Note has a lot more space, with a nearly 25% bigger trunk and more than an inch of extra legroom for each seat, and of course, the seats can fold down for even more room.
Chevy Spark
Make no mistake, the Spark is not a titan. In fact, it's less than twelve feet long and only has a 98 hp engine. But it's also shockingly spacious as a car, fitting in enough head and legroom that anybody short of a pro basketball player will feel comfortable in it. It's even got a relatively roomy back seat for a subcompact car; and while you won't be hauling home any pianos, the cargo space makes it perfect for getting some groceries or running some errands. If you want a car that's cheap, cheerful, and runs errands with a minimum of fuss and maximum of room, the Spark has space.
Need to find the most spacious car with the least size? Start with the research from CarFoundMe!