The Five Best Cars for Tech Lovers
The Five Best Cars for Tech Lovers
Posted on Friday, March 2, 2018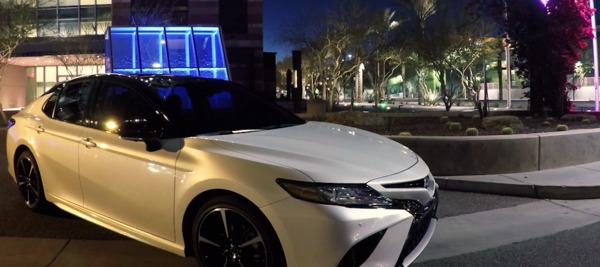 It doesn't just look good; it's technologically brilliant.
As more and more technology goes into our pockets, around our wrists, and in our bags, our cars are keeping pace. With internet connectivity, advanced navigation systems, satellite radio, and a whole host of other features and gadgets out there, these are the five cars any tech fan will love to drive.
Toyota Camry
To start with, if you want the technology but don't want to stray out of your comfort zone, the newest Camry is packed. Most notably, you can keep it well below $30,000 while picking out features like a 360-degree camera system, passive safety features like lane assist, rear cross-traffic alerts, and blind-spot monitoring, and even automatic braking. You can also grab Toyota's Entune entertainment system, as well as a package to pair your phone with your car. If you want a car you know with the latest features, the Camry will be perfect.
Ford Mustang
As you might guess, the Mustang is less concerned with the comforts of home, although the current model comes with a string of optional safety features that make the sports car a tiny bit more family friendly compared to past muscle cars. But the real bonus for gearheads is that the Mustang is designed to play well with the host of apps out there that help you measure and tune your car's performance. If you're obsessed with getting the absolute most amount of power out of your car, the Mustang will help you tweak it down to the last bit of torque.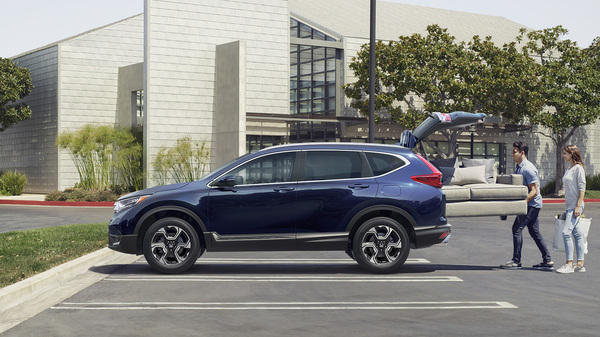 Don't give up space for options.
Honda CR-V
Honda has always worked hard to make its cars safe, and that stands out, in particular, with the CR-V. The doughty crossover, survivor of many an angry fight in the back seat and traffic jam at the grocery store, would not seem to be cutting edge. That said, Honda lets you fill it with just about every passive safety feature you can imagine, from an advanced braking system to automatic wipers and high beams to lane assist to keep you going when you're tired. Really, all it needs is a coffee maker for those long days.
Chrysler Pacifica
The Pacifica, which is what's replacing Chrysler's much-beloved Town and Country minivan model, offers impressive technology even in the base model. It comes standard with Bluetooth, a center console touchscreen, and Uconnect. But you can upgrade to the Touring package, which is not only jammed with safety features but opens the door to loads of entertainment options. Especially if you've got a big family and a long trip to go on, the Pacifica's tech package might just save your sanity.
Chevy Cruze
Finally, if you're budget minded, or just want a smaller car, the Chevy Cruze comes in a model that packs in a ton of safety features, like traffic monitoring, wireless charging for your devices, and even a 9-speaker Bose sound system for less than $35,000. If you're driving in a city and want a gas-sipping compact that you can park anywhere, the Cruze will fit your needs while giving you plenty of tech.
Need guidance to find the right car with the right options? Start with the research from CarFoundMe!