The Five Most Inexpensive (And Fun) Convertible Cars
The Five Most Inexpensive (And Fun) Convertible Cars
Posted on Friday, March 30, 2018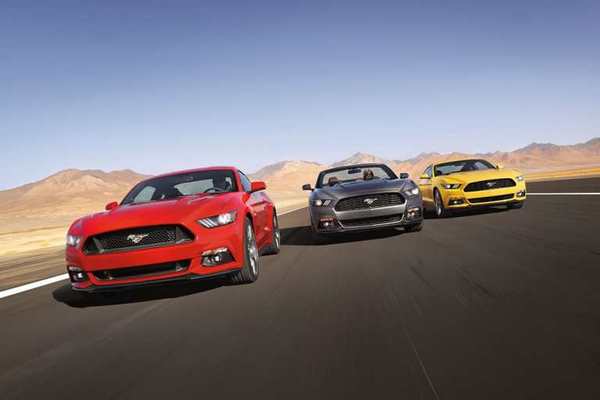 Why get a hardtop when you can have a convertible?
Who doesn't love a convertible? The wind in your hair, the sun filling the cabin, the rush of the open road going by. But convertibles are expensive, right? Not necessarily. If you know what models to shop, you can find a ragtop of your dreams for a price your wallet will love.
Ford Mustang
Yes, the Mustang does indeed come in a convertible. In fact, you don't give up much more than some steel when you give up the hardtop for a ragtop; Ford has ensured that you get just as much horsepower and all the same features as the standard hardtop. It's also a bit more budget friendly, surprisingly enough, as a convertible starts at just around $30,000. So, if you're buying a muscle car because you want to feel the beach wind in your hair, or if it's just not a convertible if there's not a little growl to go with the sunshine, an American classic will fit the bill.
Buick Cascada
We know, we don't usually associate the Buick badge and a nice convertible either. But the Cascada stands out because it's packed with a load of safety features, from side airbags to electronic stability features, and it drives as free as the breeze. Helping matters is the modest price tag, which is a bit below $34,000 new. If you want to ensure everyone in the car is safe, while taking the roof off, the Cascada is probably one of the safest convertibles on the road.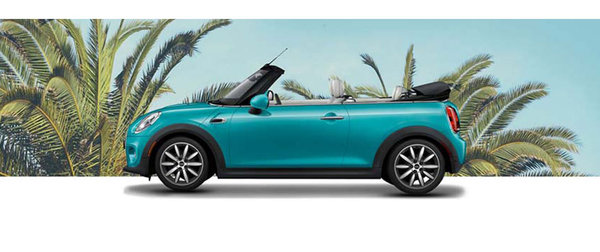 Convertibles can be tiny and fun, not just big and growly.
Mini Cooper
If you want a car that's a little more parking-spot friendly, or just feels more like a car you'd take on a day trip anywhere from the farmer's market to the beach, the Mini Cooper does indeed come in a convertible version. It's relatively modestly priced, at $24,000 to start, and it has the legendary Cooper nimbleness that made the car such an icon of heist films and swinging '60s popular culture. If that's not enough, it's also got a nice little surprise for manual transmission fans: A six-speed, complete with overdrive.
Mazda Miata
Mazda made its name with the Miata, a light, low-budget, and sporty car that appealed to single people, beautiful women, and anybody who wanted both a sports car and a convertible at a price they could make payments on. The current Miata pays tribute to the past in any number of ways, starting with a sticker price just under $25,000. But it's also a well-engineered driving experience, much like any other Mazda, and it's surprisingly able to go toe-to-toe with even minivans on the safety front. It may not have the heft of an SUV, but don't let its size fool you; the Miata is tough.
Volkswagen Beetle
Yes, they're still making the Beetle, and yes, it comes in a convertible. If you want a convertible that's a practical little compact as well, the Beetle will ensure that you not only have fun but can also get the groceries with ease.
Ready to find the ragtop or hardtop of your dreams? Start with the research from CarFoundMe!