The Top 5 Family-Friendly Vehicles
The Top 5 Family-Friendly Vehicles
Posted on Tuesday, November 1, 2016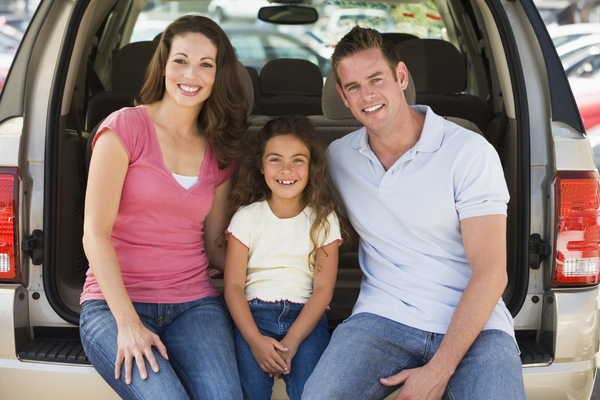 What's the right car for your family?
Whether it's a family of two or a family of eight, you generally need a good car to get to work, get the groceries, pick up the kids, and get everything and everybody where it needs to go. But families are facing a wider range of choices than ever before, so we've narrowed things down. If you're looking for a new car for your family, here are the top five choices, across a wide variety of cars.
Honda Civic
The compact sedan isn't often considered a "family" vehicle, but for smaller families and those who live in cities, the Honda Civic remains one of the best choices. The Civic has, of course, a reputation for being one of the best cars on the road in terms of quality and price. That remains as true as always, making it an ideal car for families on a budget that don't need to haul a soccer team around. It's also a surprising spacious vehicle. Not to mention, the first time you need to parallel park, you'll probably be grateful that you're behind the wheel of a compact sedan.
Ford Escape
Not everybody wants a full-size SUV, especially if they look at the fuel bill at the end of the month and long for more mileage. That makes the Escape one of the best available crossovers for families. First of all, it's packed with options, so you can configure it to exactly the needs of your family — whether you want all-wheel drive or the hands-free lift gate you'll see in the ads. Its crossover design means it's lighter on gas than your average SUV, and it has the space you need to load in everything from sports gear to groceries.
Mazda 3
A hatchback is often a popular choice for people who are looking for a bit more storage space in their vehicle. After all, sedans can have a tiny trunk, and the hatch in the back offers additional room. Hatchbacks are generally popular for families in the first place, and the Mazda 3's features and its surprisingly roomy interior make it an excellent choice for smaller families who need more space but don't want an SUV.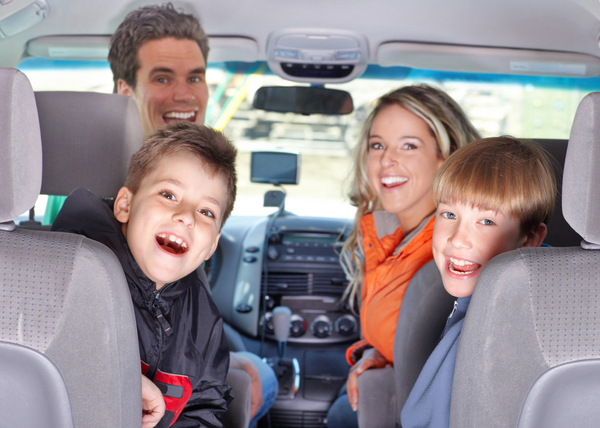 Cars should meet each family's needs.
Honda Pilot
Sometimes, you just need a full size SUV, and for many families, that's the Honda Pilot. The Pilot has a lot of features that families often need from an SUV, and it has Honda's build quality and reputation behind it. It also has a more nimble feel and more modern sleek styling that many SUVs tend to lack.
Toyota Sienna
The minivan is, of course, the classic vehicle for families. The Toyota Sienna is the minivan for the modern family. Toyota is, of course, one of the most respected brands in the automotive industry, and the Sienna has become one of the most popular minivans out there. It has the space that growing families need and offers the technological updates and safety features that many are looking for.
Are you ready to get your family on the road? Subscribe to get alerts on vehicles in your area.