Top 5 American-Made Muscle Cars
Top 5 American-Made Muscle Cars
Posted on Saturday, November 18, 2017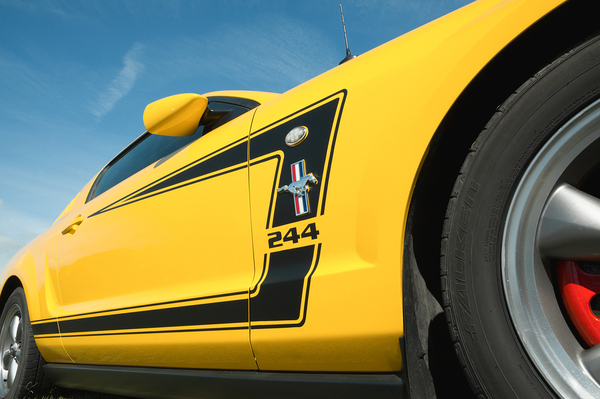 There is nothing more American than a muscle car.
A muscle car is a simple thing. It is the biggest, most powerful engine you can find in the lightest, nimblest chassis you can put together, preferably one that looks cool when you are behind the wheel. It is also something distinctly, uniquely, magically American. There are cars on the market that might surprise you by fitting that definition.
Ford Mustang GT
With a 5.0 liter V8, the modern Mustang more than lives up to the reputation of its past iterations, when it starred in classic car movies like the original Gone In Sixty Seconds (referring to how quickly a car could be stolen). Ford's revival of the muscle car is more than just a pretty chassis and a big engine. Ford has designed it to feel like the classic muscle cars, with a six-speed manual, and feel more comfortable and powerful. Indeed, even the V6 version is lightning-fast and includes modern conveniences to make it more convenient to use in day-to-day life.
Chevy Camaro
Yes, the Camaro, which similarly enjoyed a revival after being retired for a short while, is made in America and remains the American classic. Chevy has a number of different Camaros, from the full-throated 6.2 liter V8 to the nimble and surprisingly efficient 2.0 liter 4-cylinder, which makes up the difference because of the weight of the chassis. Modern materials make the Camaro a slicker ride than you might remember from the past.
Dodge Challenger
Increasingly becoming the modern police car of choice, the Challenger has three different choices for a V8, if you want to balance fuel efficiency (well, relative fuel efficiency since no muscle car is a Prius) with sheer power. It is also one of the most elegantly styled of the modern muscle cars, deliberately designed both to evoke the past and bring out the fun parts of the future of driving.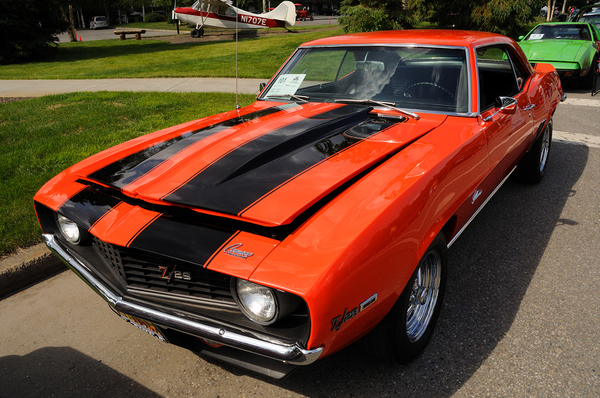 The growl of an engine is a beautiful sound.
Cadillac CTS-V
In case you are thinking a muscle car cannot have four doors, think again. By definition, a muscle car has a light chassis and a big engine. Cadillacs have always had a massive power plant under the hood to drag along those massive steel fins. With modern materials science, what used to be a waste of 640 horsepower dragging along bench seats and huge steel chassis are now in service to lighter cars. So yes, it has four doors. Yes, it looks a bit like a most stylish sedan, but it is a muscle car at its soul.
Jeep Grand Cherokee
The self-proclaimed "most luxurious SUV" has, believe it or not, a powerful enough engine to feel that growl. With two different V8s from which to choose, it has power to spare. It may not seem like a muscle car at first, but it will surprise you on the open road.
Some would say that fuel efficiency standards and cost killed the muscle car. However, as you can see, American muscel cars are alive and well, thanks to both science and the hunger for big engines. Not sure if a muscle car is right for you? Check out the research from CarFoundMe to learn more about how to choose the best car for your needs.